Okuma Süresi:
8
dk.
This course examines the interaction between various institutions and actors that make up the
field we call international political economy, and which in turn affect distributions of wealth
and power on various levels. It is designed for students who are particularly interested in the
interactions between states, markets, firms, NGOs, and not-for-profit organizations at the
local, national, regional, and supranational levels. Most of our focus will be on how the world
is structured and how power is distributed and exercised with special reference to trade,
production, finance, and knowledge.
We will begin with a critical analysis of the major theoretical approaches to international
trade and investment. In this analysis we will include the classical approaches such as
mercantilism, liberalism, historical structuralism as well as recent debates emerging from
postmodernism, feminism, and environmentalism. Building on this foundation we will
examine the nature and effects of international "structures" of trade, production, finance, and
knowledge, also paying critical attention to their appearances, power circulations, and what
/who is occasionally absent from them. In the third section, we will focus on contemporary
struggles among (and within) advanced industrial states over markets and protectionism.
Among the issues of importance are conflicts over regional integration and competitiveness in
Europe North America and East Asia including the challenges posed by rising powers from
the "South". Finally, we will explore North-South relations, by critically examining concepts
and issues such as development and global governance.
Throughout the course our goal will be to appraise explanatory frameworks that can be
applied to a diverse set of political issues. Students will be expected to critically assess
theories of international trade; write intelligently about struggles between actors over power
and resources; and connect current events to material discussed in the course. By the end of
the course you will have gained a comprehensive overview of the major concepts, methods,
and trends in international political economy.
Second Mid./Term Paper
25%
The primary text for the course is David Balaam and Bradford Dillman's Introduction to
International Political Economy, 6th edition, New International Edition (New Jersey:
Pearson, 2013). This book will be available at Pandora.

The other readings are available to students in the Online E-Reserve Collection of the Suna
Kıraç Library. Library web site  Catalog  Reserves by course  Course code: INTL 313.
Some journal articles are also accessible online through the library website.
Additional required readings will be announced and distributed during the semester.

A useful, additional background text in Turkish is Fikret Şenses, Ziya Öniş and Caner Bakır's
Küresel Kriz ve Yeni Ekonomik Düzen (İstanbul: İletişim, 2013). This book will be available
at Pandora.
PART I –  PERSPECTIVES ON INTERNATIONAL POLITICAL ECONOMY
1 – Introduction: What is international political economy?
2 – Liberalism and Neoliberalism
3 – Mercantilism and Realism
4 – Historical Structuralism and Marxism
5 – Alternative Approaches
PART II – STRUCTURES OF INTERNATIONAL POLITICAL ECONOMY
6 – Trade, Technology and Knowledge Structure
7 – The Global Production and Transnational Corporations
8 – New Regionalism in Comparative Perspective: NAFTA, the European Union and Asia
Pacific Regionalism
9 – The Rise of BRICs: The Challenge of the Global "South"
10 – International Monetary System and Financial Crisis
11 – Challenges for Global Governance I: Development, Democracy and Environment
12 – Challenges for Global Governance II: Development, Democracy and Environment
*"Koç University Statement on Academic Honesty with Emphasis on Plagiarism" ve "An Example on Accidental Plagiarism" başlıkları Panorama'ya aktarılırken çıkartılmıştır. "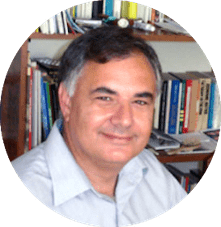 Prof. Dr. Ziya Öniş, Koç Üniversitesi'nde uluslararasi politik ekonomi profesörüdür. Koç Üniversitesi Küreselleşme, Bariş ve Demokratik Yönetişim Merkezi (GLODEM) ve Sosyal Bilimler Enstitüsü Direktörlüğü görevlerinde bulunmuştur. Öniş, Koç Üniversitesi Uluslararasi İlişkiler Bölümüne katilmadan önce Boğaziçi Üniversitesi Ekonomi Bölümünde öğretim üyesi olarak görev yapmiş (1984-1999), ayni üniversitenin Uluslararasi İlişkiler ve Siyaset Bilimi Bölümünde de dersler vermiştir. Ziya Öniş, lisans ve yüksek lisans derecelerini iktisat alaninda London School of Economics and Political Science'dan almiştir. Doktorasini ise kalkinma iktisadi alaninda Manchester Üniversitesi'nde tamamlamiştir. Prof. Öniş'in son dönem çalişmalari küresel kriz sonrasinda oluşan yeni dünya düzeni, yükselen güçlerin ekonomi politiği, kapitalizmin farkli türleri arasindaki rekabet süreçleri, küreselleşmenin ve demokrasinin geleceği temalari üzerinde yoğunlaşmaktadir