Okuma Süresi:
4
dk.
Course Description and Objectives
The aim of this course is to provide an overview of the post-Soviet transformation. It will focus on key themes and processes, namely state-building, nation-building, civil society development, regimes types and democratization.
By the end of this course students will:
a) Have a good general knowledge of the major approaches to the study and analysis of post-Soviet period, theoretical and methodological debates on post-Soviet transition.
b) Have basic introductory knowledge on major issue areas and problems experienced by the post-Soviet countries.
c) Be able to identify similarities and differences among post-Soviet states and societies, particularly the Southern Caucasus, the Baltic countries and Central Asia.
d) Develop oral and written skills.
Week 1:  Introduction to the Course
Week 2: Collapse of the Soviet Union
Week 3: Understanding Post-Communist Transitions
Week 4: Post-Soviet State Building I
Week 5: Post-Soviet State Building II
Week 6: Post-Soviet Nation Building I
Week 7: Post-Soviet Nation Building II
Week 8: Post-Soviet Civil Societies I
Week 9: Post-Soviet Civil Societies II
Week 10: Conflicts in Eurasia I
Week 11: Conflicts in Eurasia II
Week 12: How to write up a country profile
Week 13: Class Presentations (Book Reviews)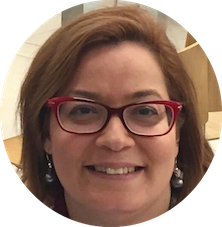 Dr. Ayça Ergun, Orta Doğu Teknik Üniversitesi Sosyoloji Bölümünde öğretim üyesidir. ODTÜ Karadeniz ve Orta Asya Ülkeleri Araştırma Merkezi (KORA) başkan yardımcısıdır. Sovyet sonrası dönemde Kafkasya'da siyasal ve toplumsal değişim, devlet-toplum ilişkileri, ulus-devlet kuruculuğu, sivil toplum, demokratikleşme, uluslararasılaşma ve Azerbaycan-Türkiye ilişkileri konularında çalışmaktadır.