Foreign Policy w/ Barçın Yinanç: Interview with Başak Yavçan
The State of Syrian Refugees
Barçın Yinanç talked to Assoc. Prof. Dr. Başak Yavçan on April 28, 2021, via Zoom about the state of the Syrian Refugees.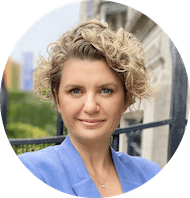 Başak Yavçan
Assoc. Prof. Dr., TOBB-ETÜ
Başak Yavcan is a Senior Researcher at the Hugo Observatory of Environment Migration and Politics, University of Liège and an Associate Professor of Political Science and International Relations at TOBB University of Economics and Technology in Turkey, where she heads an interdisciplinary graduate program on Migration Studies. She holds a PhD from the University of Pittsburgh, Department of Political Science, has conducted research at Michigan University's Interuniversity Consortium for Political and Social Research, at New York University and at the Northwestern University Buffett Institute's Keyman Modern Turkish Studies.
Yavçan's research focuses on inter-group relations and public opinion, in particular regarding refugee integration, impact of immigration attitudes on Euroscepticism, immigrant acculturation attitudes and the impact of media framing on the public opinion. Lately, she has been working on the integration of Syrian refugees in Turkey, with a particular focus on inter-group attitudes, institutional trust, Islamic radicalization, effectiveness of local and national policies and interventions on promoting cohesion. At Hugo Observatory, she works on the Structural and Environmental Determinants of Migratory Crises. Yavçan has conducted field research in various countries as part of national and international grant schemes, using both quantitative and qualitative methods including surveys, experiments, focus groups, in-depth interviews and content analyses and her resulting work has been published in a number of journals, books and international policy reports.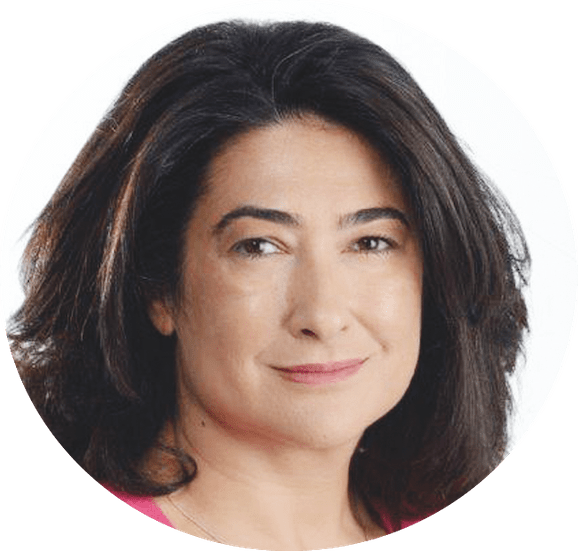 Barçın Yinanç
Gazeteci
Barçın Yinanç, is currently an independent journalist. She has a career of 30 years covering Turkey's foreign policy and international relations. She writes analysis and opinion articles for the websites T24 and Yetkinreport. She also provides comments to news channels.
Until September 2020 she was the opinion editor of the English language Hürriyet Daily News, where her columns were also published. She also conducted the paper's weekly interviews for nearly a decade.
Prior to that Yinanç worked in CNN Türk's İstanbul headquarters as an editor for a news program.
Yinanç started her career in Ankara; where she worked 15 years as a diplomatic reporter before moving to İstanbul.
She travelled extensively in Europe and the Middle East, covering Turkish leaders visits to these regions and reported from key summits of NATO, EU and OSCE. In 2001 she became a tv reporter and worked in CNN Türk Ankara office until 2004 when she moved to İstanbul.
Yinanç studied international relations at the Middle East Technical University (ODTÜ) in Ankara.
She is the Olympic torchbearer of 2014 Sochi Winter Olympics. She is a member of Diplomatic Reporters Association, Ski Club of International Journalists (SCIJ) and Women in Foreign Policy Platform.
Barçın Yinanç speaks fluent English and French.
Copyright@UIKPanorama
All rights reserved. Opinions expressed in this work belongs to the interviewer and interviewee alone, and do not imply endorsement by the IRCT, the Editorial Board or the editors of the Panorama.​
To cite this work
Başak Yavçan at "Foreign Policy with Barçın Yinanç: Interview with Başaş Yavçan on April 28, 2021", Panorama Portal, 29 April 2021, https://www.uikpanorama.com/blog/2021/04/29/foreign-policy-w-barcin-yinanc:-interview-with-basak-yavcan/
Panorama'da Ne Var?
Küresel Enerji Yönetişiminde Arayışlar: G20 Enerji Bakanları Toplantısı – Pınar İpek
Jean Monnet Module on "The EU and Security in the Wider Neighbourhood"
Koronavirüs Salgını Gölgesinde AB'de Stratejik Özerklik Tartışmaları ve Dış Politika – Yeliz Şahin
PANORAMA SÖYLEŞİLERİ – VII
Değişen Dünya, Değişen Diplomasi
Mustafa Aydın, Namık Tan, Şevket Ovalı
Bir Türk Dış Politikası Aracı Olarak Yüksek Öğretimin Uluslararasılaşması: Büyük Öğrenci Projesi ve Türkiye Mezunları – Ayça Ergun
Arktik, Enerji ve Güvenlik: Dış Politikada Çok Taraflılık

Çiğdem Üstün, Mehmet Efe Biresselioğlu, Barış Şanlı, Can Kasapoğlu
PANORAMA SÖYLEŞİLERİ – V
COVID-19 Salgını İnsanlığın Çevre ve Doğayla İlişkisi Hakkında Neler Söylüyor? Krizden Çıkartılabilecek Dersler Neler?
Mustafa Aydın, Nesrin Algan, Senem Atvur
Batı'yı Yeniden İnşa Etmenin Zorluğu Üzerine – Sinem Ünaldılar Kocamaz
International Relations Theory- Haluk Karadağ
Doğal Gazdan Koronavirüse Kıbrıs'ta Bölünmüşlük – Daryal Batıbay